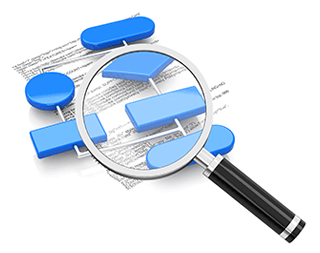 Analysis
Because change is constant, existing systems, applications and processes can often become out of sync with the needs of the organization. Over time this staleness will introduce operational difficulties - time drainers, need for constant workarounds, inaccurate reporting, etc. Unfortunately, these destroy benefits for which the tools and processes were initially intended to provide. There are numerous reasons for this, but essentially, most can be traced to typical, mundane changes in the organization. Ultimately, it can be difficult to precisely identify where problems exist and to suggest thoroughly detailed corrective recommendations, simply because there are so many moving parts and dependencies in a process or at an organization level.  Actions to implement further changes to sync with the organization can become frozen due to the apprehension of introducing unintended consequences.
Pacificali consultants can help your organization move beyond this broken state by working with your internal teams to identify problems and then chart a course for improvement. Using a proprietary model, we can generate a course of action which will include a tactical plan with an optimized level of detail, responsibilities, deliverables and timeframe, designed to encourage consensus and signoff by the internal stakeholders who would be impacted.
In addition to helping clients move beyond immediate problems, the resulting plans can act as a roadmap for future change and can also align with internal corporate governance and process change framework.